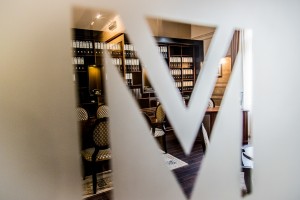 Dr. Móré Viktória's law firm can be found in one of the oldest main streets of Debrecen, at Csapó u. 2. I/1.
Our office has unique services in view of the fact that the arising legal issues, problems are handled and resolved in a practical, client-oriented manner, at standards generally offered by international law firms.
We act as an independent, uncommitted law firm, and know our clients in person. We are capable of rendering services with a personal approach, while guaranteeing the highest possible standards of legal counseling.
When accepting the individual orders, all the client demands are assessed in order to offer comprehensive, satisfactory solutions. We work efficiently, quickly, yet with utmost attention, diligence and precision. Our legal counseling activities are characterized by the innovative spirit and elaborateness.
Our professional experience allows the complex fulfillment of the received orders, as well as the full-scale identification of the associated legal risks.
We shoulder only those orders where we are in possession of real expertise, and act for their fulfillment to meet even the most demanding expectations. We have a strong focus on meeting the associated deadlines. We in fact guarantee to handle any matter entrusted to us until the pre-agreed deadline.
Our clientele embraces leading companies from various industries of the Hungarian market, prestigious international companies, as well as domestic and foreign private persons. We always endeavour to forge and maintain long-term successful working relations with our clients.
The office has close partnership with an auditor, notary public, accountant, credit advisor and real-estate property agent. To our clients, our credit counseling partner renders services as free of charges.
Our firm boasts of outstanding technical facilities and infrastructure that allow the provision of satisfactory, quick and efficient legal services to the clients.