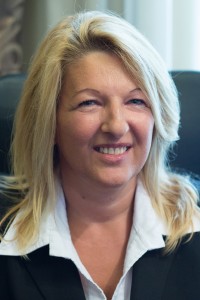 Judit Szodrai, head secretary, joined the law firm in 2008. Before that, she had been working as a credit administrator, and therefore she feels convenient in the field of personal and corporate loans. She is in charge of the financial and administrative management of the law firm, as well as keeping contacts with the clients.
During her 5-year practices in the office, she is perfectly accustomed to high-level quality expectations . She is particularly conscientious in performing her duties, and pays special attention to meeting deadlines. She tends to perceive problems as tasks to be executed. Her work reflects accuracy, discipline and an exacting approach.
She has intermediary-level command of English language.